Welcome to Central Virginia's only physician-directed intravenous bar for migraines, health, and wellness. Dr. Alford's is providing a personalized plan with a guarantee of an ON-SITE physician at all times.
What Nourish can do for you?
Nourish is a customizable intravenous therapy center able to meet most health needs of the mind and body. The most commonly requested infusions include, but are not limited to:
Athlete Restore
Fatigue
Migraine Cocktail
Myer's Cocktail
Wellness Support *If you don't see what you are looking for ask
MYER'S Cocktail:
This nutrient cocktail is injected into the body via IV. It is believed by introducing the mixture intravenously, the higher concentration levels of essential vitamins and minerals work more efficiently then if taken orally. This provides
ATHLETE RESTORE:
Perfect remedy for the seasoned athlete to the weekend warrior. The nutrient filled cocktail provides hydration, vitamins and other valuable minerals to help the body recover after a hard workout.
WELLNESS SUPPORT:
Overall, providing support your body with an adequate supply of nutrients helps build your immune system and balances both your physical and mental health.
MIGRAINE COCKTAIL:
A combination of fluids and medications are used to help combat the migraine that just won't go away.
FATIGUE:
Busy lives, rushed meals and inadequate nutrition can leave you feeling tired, rush-down and listless. This nutrient cocktail provides vitamins and hydration to boost your energy and leave you feeling recharged.
IF YOU DON'T SEE WHAT YOU ARE LOOKING FOR PLEASE CONTACT OUR OFFICE TO INQUIRE ABOUT YOUR SPECIFIC NEEDS.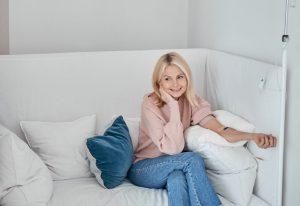 What to expect during your visit:
Upon arrival you will be given a brief questionnaire to complete.
Dr. Alford will review your questionnaire, and review the best plan for you
Bring a book, or headphones and relax as you get your infusion.
All major credit cards are accepted